Date: Dec 23, 2019 – jan 5, 2020
Place:Trujillo Peru.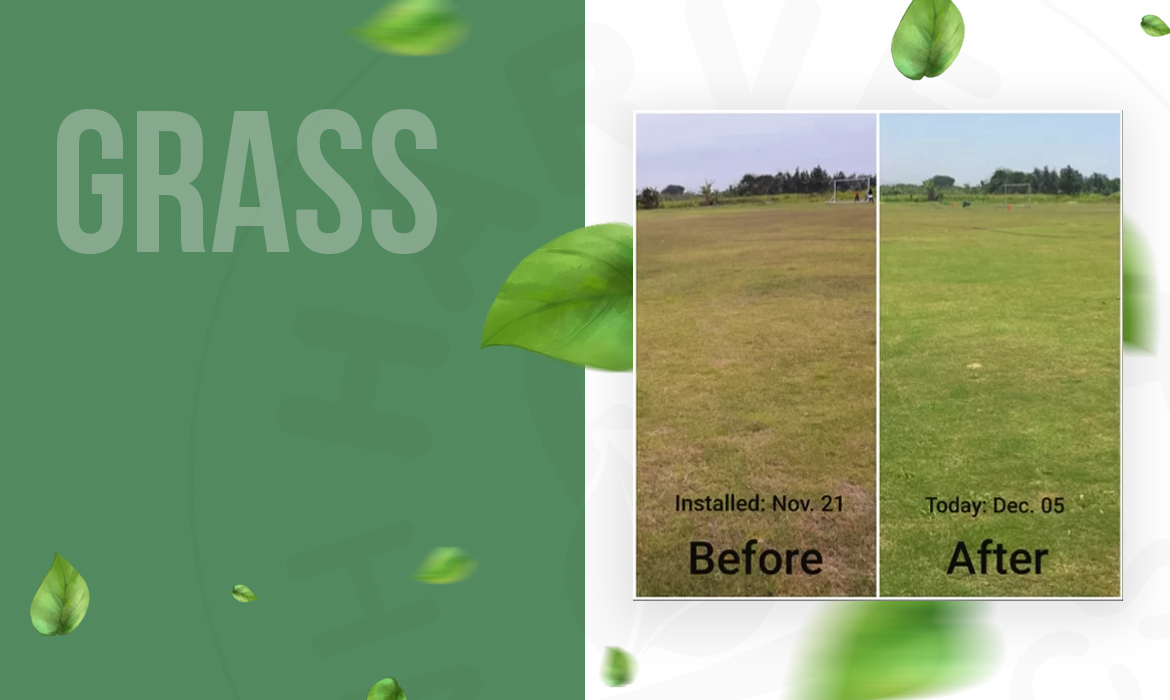 Details:
Details:Kyminasi Plant Booster installed on a well-used soccer field. Despite many attempted solutions, the field remained brown and unhealthy. ​
Results:
After 2 weeks, the Kyminasi Plant Booster field grew healthier, thicker and greener than before. The field owner reported that his patches started filling in and the grass was more dense with an estimated 30% improvement. He is now booking more events than before due to the improved look and health of the field. Kyminasi saved his business.