Date: November 2019-March 2020
Place: Rancho Santa Clara, Huamantla, Tlaxcala, Mexico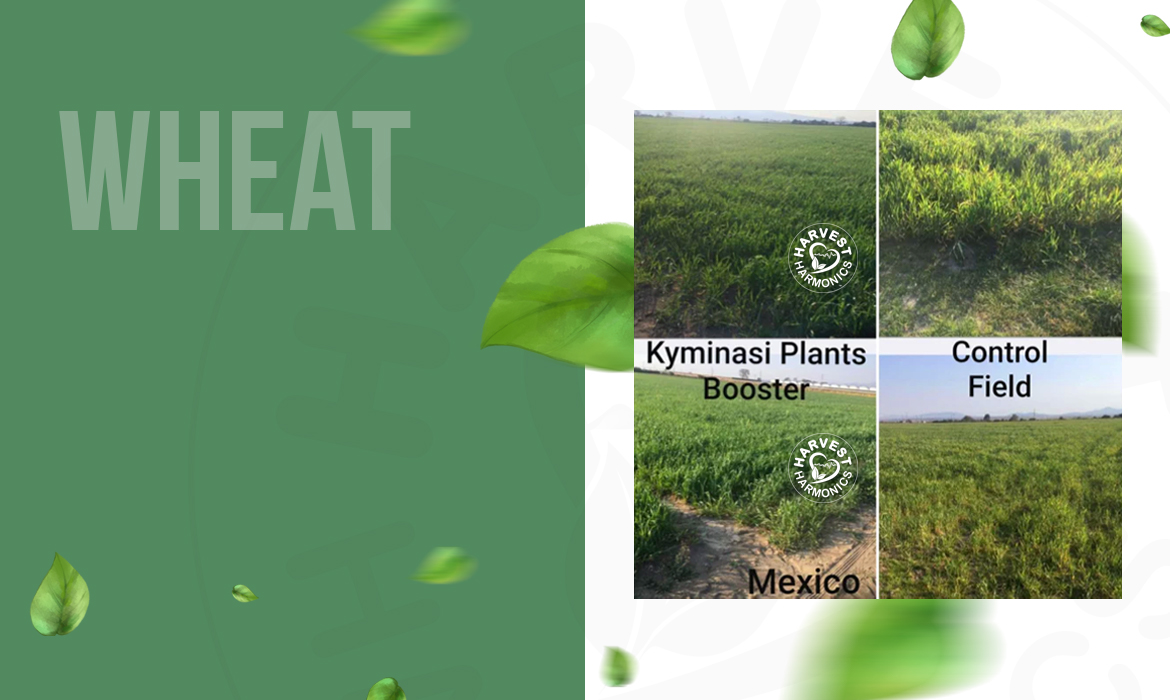 Details:
Kyminasi Plant Booster was used in a gardening experiment to track the growth and nutrient density of wheatgrass. Potting soil and organic wheatberries were germinated over 7 days.
Results:
The Kyminasi Plant Booster field grew much darker green, indicating more chlorophyll and better health than the control plot. The plant growth is much denser, which indicates a higher yield by weight than control crops. Harvest is expected in early March. The estimated yield increase is 15-20%. The farm owner is an agronomist and will be conducting soil tests, nutrient tests, and production yield calculations.