Brett Miller Agricultural Engineer and Harvest Harmonics Chief Technology Officer explains Kyminasi Plant Booster. The electrons that hold all matter together move and these motions create vibrations. For any structure, these vibrations combine to form a composite frequency which is known as its natural frequency. We can identify such frequencies between atoms using technology such as Infra-Red Spectroscopy.
We also know that externally applied frequencies can affect living organisms. This factor must be taken into consideration, for example, when designing tractor seats. An up and down motion of about 5 Hz (cycles per second) matches the natural frequency of the internal organs of the driver and can cause a hyperventilating in the lungs. [Suggs, 1973].
Kyminasi Plant Booster (KPB) Technology is based on the theory that the natural frequencies of the vibrational bonds between atoms in a plant can affect the chemistry and health of that plant. It is further theorized that adverse environmental conditions can alter a plant's normal frequencies in a way that negatively affect plant health. And finally, it is theorized that by exposing plants to their ideal, natural frequencies for various functions, the molecules in the plants will harmonize to their normal and ideal vibratory frequencies, thereby improving plant health. KPB technology acts on plants the same way a tuning fork is used to tune a musical instrument.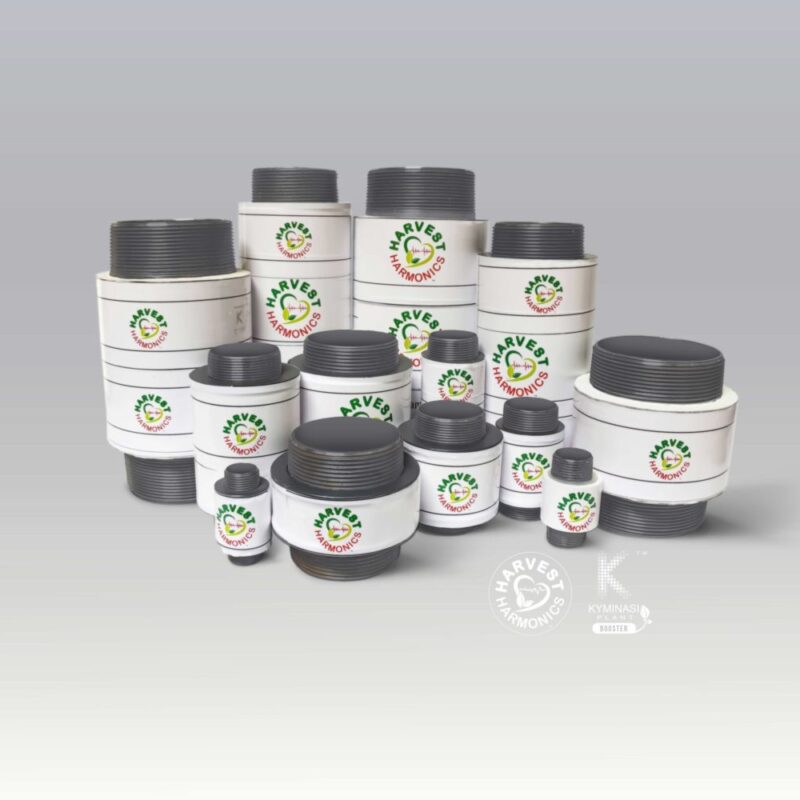 After three years of use, soil tests at one of the early test sites in Washington state show a dramatic 47% increase in the Cation-Exchange Capacity (CEC). Cations are positively charged atoms or molecules such as those from potassium or calcium in a form that they can be absorbed. CEC is a measure of soil fertility as it measures the capacity of the soil to retain nutrients.
Early measurements from multiple test sites recently installed in Peru also indicate that plants grown using KPB treated water need less chemicals to achieve the same or better growth rates. While more documentation is needed, these observations are promising.
And finally, the potential to increase water absorption in plants holds immense promise for drought prone areas and represents another important line of investigation.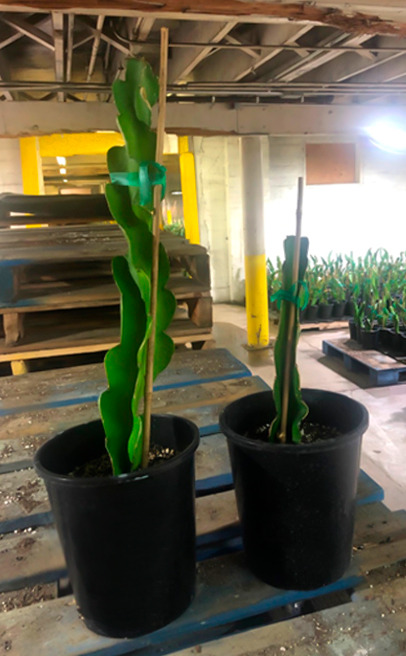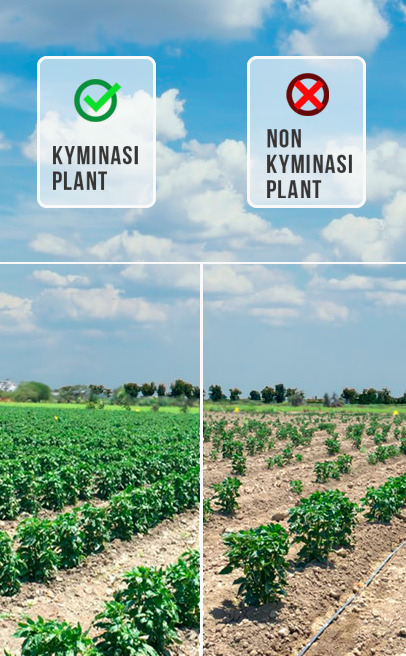 Balmelli found that each of the above functions was associated with specific combinations of low to extremely low radio frequencies ranging from 150 Kilohertz down to 10 Hertz. In all, more than 3,000 separate frequencies are programmed onto the micro-transmitters. The signals are emitted in pulses which sequentially act on the plants to provide the desired "tuning" effect. In other words, it appears that certain frequencies will produce a change in a plant that allows it to then absorb a different set of frequencies and so on until normal vibratory frequencies are achieved. This interaction can more simply be defined as "a combination of frequencies traveling together in pulses that provide sequenced instructions for ideal plant functioning at the molecular level." Balmelli describes this process as "algorithmic wave packets."
​Showing that signals are being transferred to the water can be demonstrated with fast freeze tests which highlight a change in the crystalline arrangement of the water. Other water characteristics such as pH, electrical conductivity, carbonates and bicarbonates, calcium, magnesium, sodium, and sodium absorption rate do not appear to be affected.
​It should be noted here that while some research has shown that low power, High Frequency (HF) electromagnetic stimulation of plants can alter their metabolism [Vian et al, 2016], very little research has been done regarding the effects of low to extremely low-frequency radio wave stimulation of plants.
How can we help? We are here to answer any questions you may have