Results in Broccoli – December 2019
Peru.
Details
Jaime Sanchez is a nursery manager that germinates vegetables such as broccoli, squash and tomatoes. We installed the Kyminasi Plant Booster (KPB) Technology on a section of the nursery and compared the germination and growth rate against their normal operation.

Results
Kyminasi Plant Booster (KPB) Technology increases the germination rate by 22%! Jaime immediately noticed that the Kyminasi plants germinated faster than control. In fact, they were done germinating and ready for shipment after only 18 days. The farm manager stated that the plants looked at least 23 days old at that point. This is a 22% increase in germination rate.​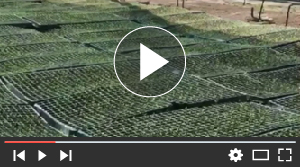 Questions? Schedule your free Zoom appointment