Date: Feb 19, 2020
Place:Rodrigo Ariztia de Castro, Santa Celilia, Chile.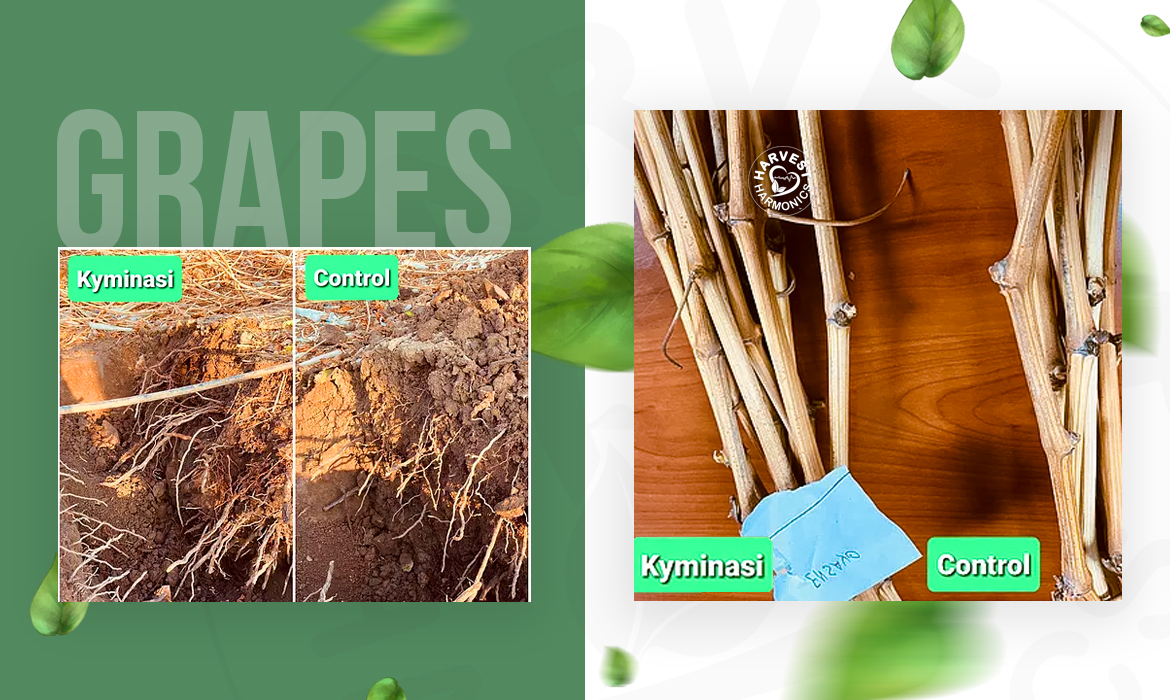 Details:
Details: Kyminasi Plant Booster was installed on Jan 6, 2020 on 1 hectare (2.5 acres) out of the total 54 hectares of the farm. The farm has been in continuous operation for over 15 years. These grapes were the Thompson variety of green grapes.​
Results:
Harvest reports were obtained after 44 days of using the Kyminasi Plant Booster. The Kyminasi plot produced 26,240 kg of grapes, compared to 24,600 kg on the control (non-Kyminasi) area. This represents an increase of 1,640 kg, which is a 7% increase in production. He also sold the Kyminasi grapes for more money than his standard grapes. At the existing market price, this represents $11316 additional revenue per hectare. Based on these results, he will purchase Kyminasi Plant Booster for the rest of his farm in 2020. He also is referring the Kyminasi Plant Booster to other farmers with over 800 hectares in Chile. Tissue analysis was done to verify the differences in nutrient absorption between Kyminasi Plant Booster plants and control plants on this farm. As shown in the results table, the Kyminasi Plant Booster plants showed:
14% increase in Nitrogen absorption
10% increase in Phosphorus absorption
47% more iron and
20% increase in Boron.
Measurements for other nutrients are comparable to control values.