Date: December 2019 – January 2020
Place: La Calera Farm, Chincha, Peru.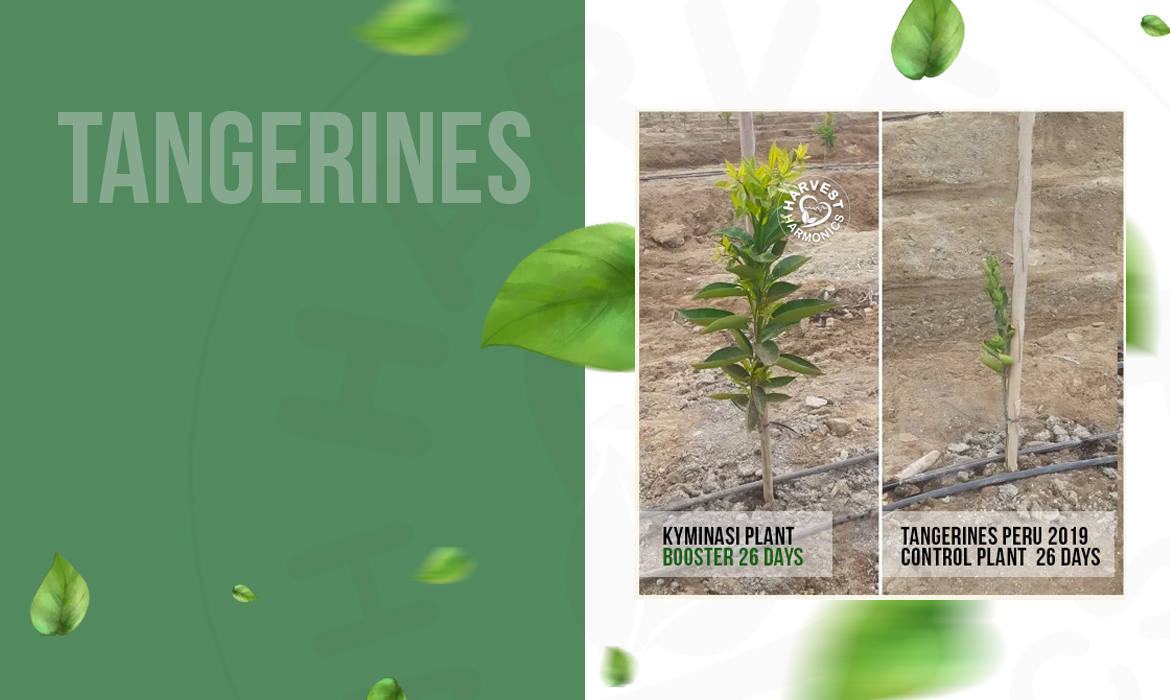 Details:
We installed Kyminasi Plant Booster on 1.5 ha (3.75 acres) of a grove of tangerines in December 2019 in Peru. La Calera has over 4500 hectares (11,250 acres) of citrus, avocados, table grapes, and other fruit. The tangerine seedlings were about a month old when the validation began.
Results:
Results: The Kyminasi Plant Booster trees grew faster, with more leaves, and even began flowering after 26 days. The farmer suggested that the growth of the Kyminasi treated trees resembled a 3-month-old tree, not 2-month-old trees. The trees averaged 5cm taller. The leaves are much greener as well, indicating a much healthier plant than the control plant.