Date: December 2019 – January 2020
Place: La Calera Farm, Chincha, Peru.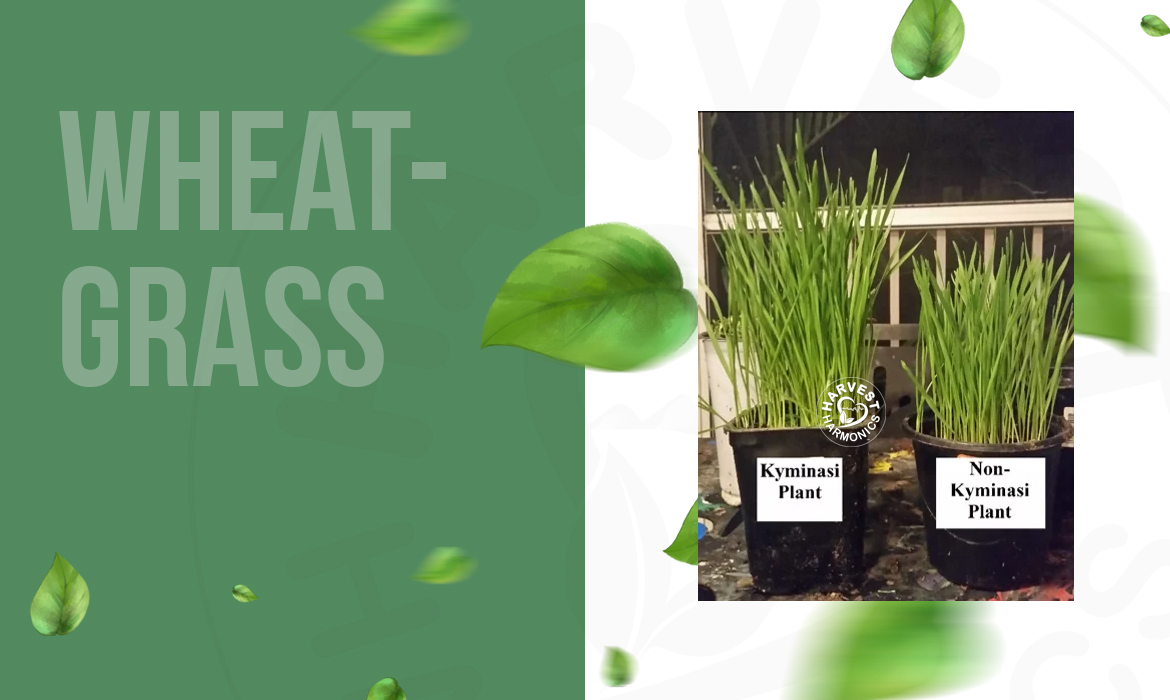 Details:
Kyminasi Plant Booster was used in a gardening experiment to track the growth and nutrient density of wheatgrass. Potting soil and organic wheatberries were germinated over 7 days.
Results:
Results: The Kyminasi Plant Booster increases nutrient density of microgreens. Kyminasi Plant Booster germinated 3 days faster and had 30% higher fresh weight after 7 days. Plant tissue analysis of both groups showed that Kyminasi wheatgrass had 6x more iron than control, as well as more phosphorus and potassium.
Conclusion:
Kyminasi Plant Booster, by increasing nutrient absorption of the plants, increases nutrient density of wheatgrass for human consumption.